The premier Asian and Oriental escort agency in London offering Japanese escorts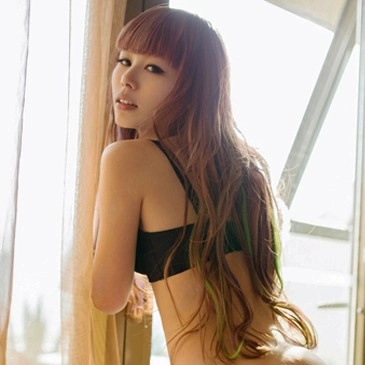 A Story of Lost Innocence and Sexual Awakening - Part 2 - Dae's Tale
J.P.S. All Rights Reserved
As you might recall from the last blog here on Asian Escorts London, Dae was born in a small fishing village on the shore of Daepo, Gangwon-do province. Her father was a fisherman and her mother a seamstress who also mended broken fishing nets for others in the village. Dae was a model student at school and had won a scholarship to attend a college in London when she was only 18 years old. You might want to have another look at her gallery photos here on Asian Escorts London before reading this to remind you just how innocent she looks.
Even though she has been working as an escort for almost a year, Dae is still quite shy at first on a booking, although once she gets over that she will make your date one to remember. The other day, quite by chance, she was booked by a friend of mine who wanted to have a few hours of role play with a young girl who would pretend to be a virgin and resist his advances, at least at first. Dae arrived at his house dressed, as requested, in a short skirt and sweater with no bra. They sat down on the sofa and talked about this and that for quite some time, then he reached over and stroked her hair before kissing her gently on the mouth. Then he began to stroke her breasts through her sweater. "Please don't do that" she said, pushing his hand away. "Just relax," he replied as he lifted up her sweater and gasped at the sight of her wonderful small and pretty breasts, "you will be surprised how much you will like this." Dae just sat there looking innocent and a little shocked as he bent over and started kissing one of her breasts, then she started to sigh in the pleasure she was feeling as he began to suck harder and harder on one of her pink nipples.
He was enjoying doing this so much that it went on for quite some time before he pushed up her skirt and began stroking her between her legs through her panties. Dae was already very wet by this time and spread her legs for him. He pulled down her panties and knelt on the floor and began kissing and sucking on her small pussy. He was so hard at this point that he had to take off his pants before continuing to savour the taste of her young body. Shortly after, he stood up and told her to lick his balls and stroke his cock; the sight of her pretty mouth licking him and her small hands stroking him was altogether too much, and he came all over her face.
By now, Dae wanted him as much as he wanted her, and after a relatively short time, he laid her down on the sofa and pushed deep inside her while kissing her on her breasts and mouth. The total ecstasy of being inside a tight young girl is hard to describe unless you have actually been there, but it feels like moist silk or satin on your cock. He told me that when he came inside her it was as though he had been transported to another dimension where sensual pleasure was on a much higher plane. Lucky man!
Make a date with Dae yourself and let me know what you think.
This site contains adult material including details and images of female escorts.
The contents of this site are intended for individuals OVER 18 YEARS OLD. If you are not yet 18 years old, if adult orientated material offends you, or if you are accessing this site from any country or locale where adult material is prohibited by law, PLEASE LEAVE IMMEDIATELY!!!
If you understand and accept our terms and conditions, you may enter this site.
© 2023 Asian Escorts London. All Rights Reserved