The premier Asian and Oriental escort agency in London offering Japanese escorts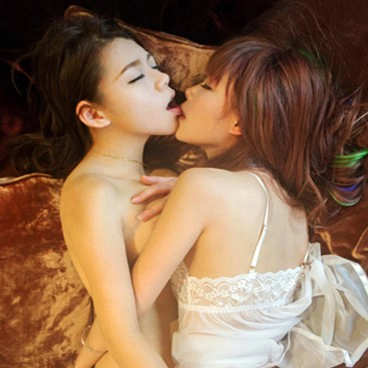 A Story of Lost Innocence and Sexual Awakening
J.P.S. All Rights Reserved
Dae was born in a small fishing village on the shore of Daepo, Gangwon-do province. Her father was a fisherman and her mother was a seamstress who also mended broken fishing nets for others in the village. Dae was a model student at school and won a scholarship to attend a college in London when she was only 17 years old. Her first year at the college was uneventful, mostly study and sightseeing with her college friends, but one day she met another Korean girl at the local library, a meeting which would change her life in ways she never could have imagined.
The bond of friendship between the two girls was instantaneous, and soon blossomed into a relationship that Dae had never thought possible, they became lovers. Dae had never even had a boyfriend and she had no prior knowledge of sex, but she knew at once that she liked it, and wanted more. Her new friend, Eun, was a professional therapeutic masseuse who occasionally gave her clients more than was expected for the right price, and she introduced Dae to some of her special clients to whom Dae felt like a virgin; after all, she had never had sex with a man before. Dae soon discovered a whole new world in which having sex could be rewarding in more ways than one.
One of these clients introduced Dae and Eun to this website, where they soon became very popular, both as a duo and as individual escorts. For Eun, this was an easy transition from her time as a masseuse, but for Dae, at least at first, it was an awakening that was full of unexpected surprises.
Her first dates were as a duo with Eun, and they were having so much fun anyway that the client was just an extra diversion, but her first solo date turned out to be quite different; it was, of course, the first time that she had ever been alone with a man. When she arrived at the client's hotel room she was surprised to find that he was a lot older than she had expected; in fact, he was in his eighties, and looked very much like Father Christmas in a dressing gown. As instructed, Dae was wearing a short skirt, white blouse and thigh high socks; she looked just like a shy young virgin fresh out of school, which was the intended image for this client. The old man sat down on a sofa and told her to sit on his lap and began to unbutton her blouse. He became very excited at the sight of her pert young breasts and began sucking on them one after the other while he rubbed the soft skin on the inside of her legs higher and higher until his hand was on her white panties. Soon after, he told her to stand up and bend over the bed and began to spank her lightly on her bum with one hand, all the while touching himself with his other hand inside the dressing gown. Then he pulled her panties down to her knees and knelt to kiss her pretty bum and probe the space between her legs; this seemed to excite him even more and soon he turned her around and pushed her down on the bed.
Dae knew what to expect next and was ready for him, but before he could do it he burst all over her and collapsed with exhaustion next to her on the bed. "Next time I'll have you the way I want you" he gasped and fell asleep. Dae had a shower, got dressed and left the old man happily dreaming about the next time; she wondered in the taxi going home what strange adventures the future had in store for her.
Dae and Eun continue to entertain their clients in ever increasing role play adventures; and as for Dae, she has begun to look forward to her solo dates which will also be related in all their diversity in future articles here on Asian Escorts London.
This site contains adult material including details and images of female escorts.
The contents of this site are intended for individuals OVER 18 YEARS OLD. If you are not yet 18 years old, if adult orientated material offends you, or if you are accessing this site from any country or locale where adult material is prohibited by law, PLEASE LEAVE IMMEDIATELY!!!
If you understand and accept our terms and conditions, you may enter this site.
© 2023 Asian Escorts London. All Rights Reserved